Meet Dr Laurence Gilmore | Napier Office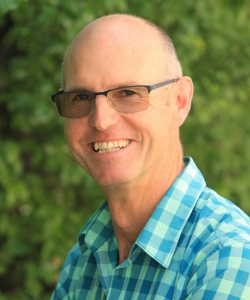 Simple and Effective Care
"I first heard about chiropractic when I met a chiropractor in my teens," remembers Dr Laurence Gilmore.
"I went to watch Brian O'Hagan adjusting patients and read the books he gave me and knew that I had found what I wanted to do with my life. It was inspiring to see chiropractic help many people through natural means – it was simple, effective, and made very good sense to me."
Chiropractic Education & Training
Dr Gilmore studied chiropractic at the Phillip Institute School of Chiropractic in Melbourne. The courses included anatomy, human physiology, X-ray, diagnosis, chiropractic adjusting techniques and patient care.
After graduating in 1987 he practised in Sydney for one year, then London for three years, before returning to New Zealand and setting up a practice in Wellington. In 1994, he and his family moved to Napier and set up the Kennedy Road Chiropractic Centre. 2007 saw the practice expanding, opening another office in Hastings and changing the name of the practices to First Chiropractic.
CHIROPRACTIC CARE

At First Chiropractic
"At First Chiropractic, we love helping people back to health through gentle chiropractic care. Demonstrating to people the incredible inborn ability they possess to be healthy and live optimally when they have a nerve system functioning without interference is one of the most satisfying aspects of being a chiropractor. Our focus is to be a key member of your family's healthcare team throughout your lives – helping to empower you to live a healthy and happy life."
At Home
Laurence is married to his wife, Sarah, and they have three children, Luke, India and Cara – chiropractic is their primary form of health care (if that sounds interesting, please be sure to ask Laurence to explain). We look forward to meeting you in person and learning how we may be of service to you and your family.
Contact us
 today to explore how we can help you through chiropractic care!
---