About First Chiropractic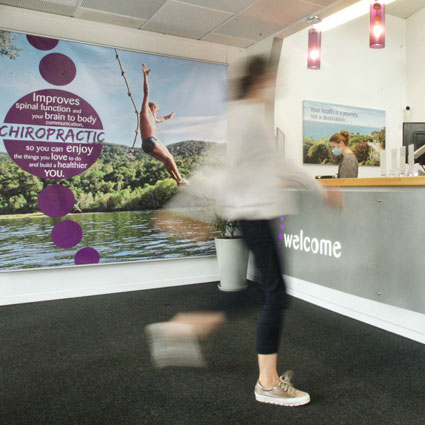 Since 1994, First Chiropractic has been helping the Hawke's Bay community achieve great health through chiropractic. Whether your goal is pain relief or maintaining optimal health, our team is dedicated to helping you achieve it!
Our name reflects our philosophy that chiropractic is an effective first choice for health care, for you and your whole family.
Personalised Care
Our large team of experienced chiropractors at both locations is committed to helping you achieve your health goals. By detecting and correcting subluxations (misaligned or restricted movement of the spine creating irritation to the nerve system), we allow your body to resolve injury and heal itself. We take the time to listen and get to know you, and then we work collaboratively with you to create an individually-tailored care plan to meet your needs.
We offer on-site digital x-rays, and we use the latest INSiGHT™ scanning technology to precisely target your treatment. We utilise a variety of adjusting techniques, including very gentle, low-force methods suitable for infants and elderly patients—as well as anyone who prefers a gentler style of adjustment.
Family Care
Many patients originally come to us to resolve an acute situation, and when they experience an improvement in their health, they may opt to continue care to assist in maintaining it long-term. Often they bring their children for care, so the whole family can feel terrific and function at their best. We love welcoming people into our care and we offer discounted rates for families.
We're Ready to Help You
When you're ready to feel better, we're ready to help. Contact us in Napier or Hastings to book an appointment for yourself or your family.
---