Meet the Chiropractors
With locations in both Napier and Hastings, our professional team is working towards building a healthier Hawke's Bay. Through chiropractic care, we'll work to help your body heal naturally, so you can experience optimal health.
---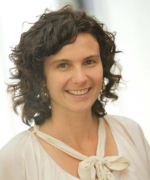 Dr Emma Mead | Hastings Office
I'm really fortunate because my Dad is a chiropractor at home in Wellington so I've had chiropractic check-ups by him since I was born! Seeing how a healthy spine and nervous system could change a person's quality of life so much, I took the big step and after 5 years of study, I graduated as a Doctor of Chiropractic myself. Read more about Emma»
---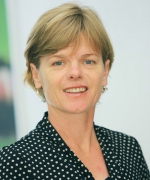 Dr Tamzin Drawe | Hastings Office
Originally from South Africa, my partner Gary and I arrived in Hawkes Bay in January 2001. We loved the Hawkes Bay lifestyle and found New Zealand to be a friendly country to settle in. Armed with a degree in natural science and teaching, I returned to university to become a chiropractor in 2003. I had been under the care of a chiropractor previously and enjoyed chiropractic's simple approach to overall health and wellbeing. Read more about Tamzin»
---
Dr Brody Cleave | Hastings Office
My passion in Chiropractic is to help provide everyone with the ability to enjoy doing what they love without being hindered by pain, discomfort and dysfunction. I have been personally adjusted since two days old and I have been lucky enough to return the wonderful service of chiropractic care to help others. Read more about Brody»
---
Dr Rachael Williamson | Hastings Office
---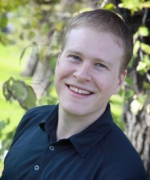 Dr Chris Anderson | Napier Office
Our resident Aussie, Dr. Chris Anderson relocated to the Hawkes Bay in July 2015 from his hometown Melbourne. He and his Kiwi wife ran their own practices in Melbourne, but after having their first child and desiring a healthier work/life balance they decided to move to across the ditch. Read more about Chris»
---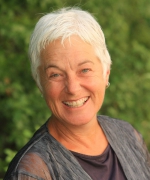 Dr Denise Brown | Napier Office
After various office jobs I went to work for a chiropractor as an assistant. I love the chiropractic philosophy and enjoyed seeing many people improve their health so much so that I decided to become one. Read more about Denise»
---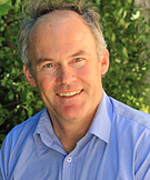 Dr Jeremy Gilbert | Napier Office
My first exposure to Chiropractic was in Wellington when I could no longer practice martial arts due to a leg problem. I went to a chiropractor who found out it was actually a back problem. I was able to resume training quickly and I also had more energy and better coordination. This inspired me to head off to the New Zealand Chiropractic College and train to become a chiropractor. Read more about Jeremy»
---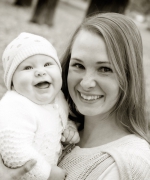 Dr Kate Anderson | Napier Office
Dr. Kate Anderson has returned home to New Zealand with her husband Chris and their young daughter. Kate is practicing again after maternity leave and is our resident pediatric and pregnancy chiropractor. Kate has completed extensive post-graduate training in pediatric neuro-development and pregnancy chiropractic and is passionate about caring for children and ensuring they are meeting their developmental milestones. Read more about Kate»
---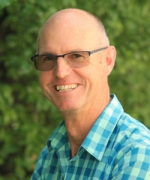 Dr Laurence Gilmore | Napier Office
I first heard about chiropractic when I met a chiropractor in my teens." remembers Dr Laurence Gilmore. "I went to watch Dr. Brian O'Hagan adjusting patients and read the books he gave me and knew that I had found what I wanted to do with my life. Read more about Laurence»
---
Dr. India Gilmore | Napier Office
I am lucky enough to have been adjusted regularly by a chiropractor (I call him Dad…) since I was just one day old! From a very young age I knew that I wanted to be a chiropractor. I love chiropractic and seeing the changes that having a well-functioning body can make to people's lives. And I love seeing people do things that they didn't know they were capable of! Read more about India»
Contact First Chiropractic today to get started on your journey to wellness!
---
First Chiropractic | Napier (06) 843 3384 | Hastings (06) 870 7100