Frequently Asked Questions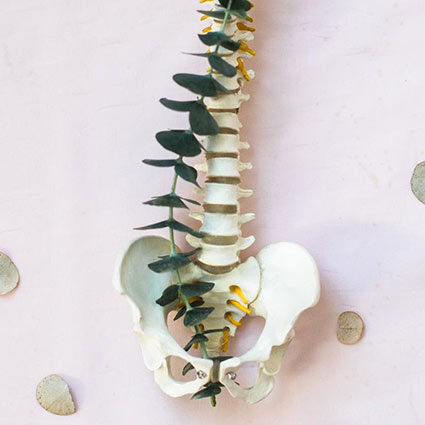 First Chiropractic Offers Answers
Our hope is to see all our patients living a healthy life. To honour that, we welcome you and your loved ones to experience our gentle care amongst our friendly staff at either our
Napier
or
Hastings
locations.If you're new to
First Chiropractic
, take a look at some of the most commonly asked questions below. If you have more questions, give us a call and let's set up a time to get started today.
At First Chiropractic we are proud to provide the highest quality chiropractic care at some of Hawke's Bay's most affordable rates. We provide ACC subsidised care (if applicable) as well as concession rates for Community Services Card holders. We also offer a prepayment discount as well as family packages. Visit our practice pages – 
Napier
 or 
Hastings
 for our adult fees or call us – we are always happy to explain all the options to you including infant and child prices.
For those just wanting to discover more about how chiropractic may help them, we offer complimentary assessments. Use this time to meet with one of our chiropractors and discuss your health issues and goals. At this appointment, the chiropractor will assess your spine and perform some basic tests to determine if chiropractic care may benefit you. Should you then wish to start care, we will book a New Patient appointment for you.
Is chiropractic care covered under ACC or health insurance?
Yes! If you have been injured and it meets the ACC requirements, ACC does cover a portion of your care (a surcharge applies). There is no need for a GP referral as we can provide the paperwork needed and take care of the claim for you.
Some health insurance policies do cover chiropractic care. It is best to check directly with your insurance provider or if Southern Cross is your provider, we can check for you and take care of any claim as we are Southern Cross Easy-claim providers.
Will you make a referral if I need it?
Yes. Our sole focus is helping you achieve your health goals. If your chiropractor determines that you may also find benefits from other treatments, we will offer recommendations and referrals to a GP and our network of practitioners.
Are X-rays required for everyone?
Depending on your health situation, your chiropractor will determine if they are necessary during your initial examination and consultation. X-Rays are only taken if needed and help provide a comprehensive diagnosis and ensure an effective care plan is provided for you. The convenience of our on-site x-ray facilities means we are able to start your care sooner.
Can I see a chiropractor if I'm pregnant?
Absolutely. Not only is it safe to visit a chiropractor during your pregnancy, it's also highly beneficial for you and your baby. We have special pregnancy pillows that allow you to comfortably lie down and our adjusting techniques are gentle.
Will I be adjusted on the first visit?
Perhaps. Everyone's situation is different and we'll assess your needs when you visit us.
The number of adjustments varies with each patient and their individual health goals. Some patients experience almost instant relief. Many patients sense progress within a week or two of regular visits. Visits become less often as your spine stabilises. In chronic cases, complete healing can time. Your health is your choice. We'd love to see you visit us for regular adjustments to assist in a long-term health, yet we never pressure you. You're in charge!
What else can I do to heal faster?
We'll recommend specific exercises and stretches that you can do at home to help your body heal and stay strong. We also have supplements we will recommend to help ensure your body has all it needs to heal.
Can I see a chiropractor if I've had surgery?
Yes! We'll sit down and talk more about your health first, but in most cases it's perfectly fine and can often aid in a faster recovery. If your surgery was back or neck related, your chiropractor will avoid the surgically modified areas of your spine. Surgery often causes instability above or below the surgery site. These are the areas that would be the focus of your care ensuring a healthier, more stable spine in general.
Can patients with Osteoporosis get chiropractic care?
Yes! When developing a care plan, our chiropractors consider the unique circumstances of each patient. There are many ways to adjust the spine. The technique selected will be best suited to your age, size and health.
Isn't some pain just 'part of life'?
Many people state that their symptoms are just 'old age', 'something I just have to live with' or have been told that there is 'nothing that can be done'.
Symptoms such as pain are your body's way of telling you something is wrong.
Chiropractic's approach is to identify the underlying causes, not just the symptom. By helping restore healthy nerve function, your body is given the best chance to heal and repair. Often our patients report improvements not only in their primary health complaint, but also in a variety of other health issues they had presumed were unrelated.
Don't think that it's 'too late' to start your journey back to wellness. We have patients of all ages benefiting from their chiropractic care!
Most times a spinal adjustment itself will not hurt at all. In fact a great sense of relief is often experienced. On some occasions it may feel like someone is momentarily pressing on a bruise.
The are now many techniques available to adjust the spine. At First Chiropractic we pride ourselves on utilising gentle techniques that our patients love! Your chiropractor will explain the modern techniques we offer and is happy to cater to your individual needs and preferences.
No. Some people can make their joints 'pop', but that's not an adjustment! Worse, damage can occur by mobilising a joint with weakened muscles and ligaments. Adjustments are specific and take years to master. Even chiropractors themselves see a chiropractor for their own chiropractic care.
---